It was
World Consumer Rights Day
yesterday, with the local press publishing a report about how Greek people's shopping habits have changed with the economic crisis. The findings are based on a recent survey conducted by the
Harokopeio University
.
Here are some of the findings, in brief, translated from the report:
82% seek specials
80% compare prices
77% prefer Greek products over imports
74% use a shopping list
71% buy only what they need
70% buy the cheaper alternatives
93% have limited their 'eating out'
63% buy less meat
60% buy less fish
51% buy fewer sweets
48% buy less alcohol
70% eat more rice, beans and/or potatoes than they did before
46% eat more vegetables than they did before, and
50% eat more bread than they did before.
The key words describing Greek shopping habits are 'comparison', 'Greek products' and 'specials', which is basically an ethnocentric form of 'smart shopping'. Specials are found through advertising leaflets and the internet, while both shopping trips and the internet are used to make price comparisons. In 2012 alone, over 2 million Greeks made online transactions worth over
€
2.5 billion. This figure is quite significant when compared with the number of Greeks who use the internet, which is 6 million; in other words, of those who use the internet, 1 in 3 Greeks are now shopping online.
The bread data given above are also a cause for confusion: the report mentions that Greeks eat less bread now than they did before. This may be due to having fewer members in each household/family, and dietary changes (mainly for health reasons). 9 out of 10 bakers report lower takings, which could be due to the higher prices of flour and petrol. Nevertheless, 39% of Greeks still buy bread on a daily basis, 25% buy bread every two days, while 28% buy it once a week. 86% still buy it from the local bakery rather than a supermarket; the main reason being stated for this is the better perceived quality, taste, freshness and aroma.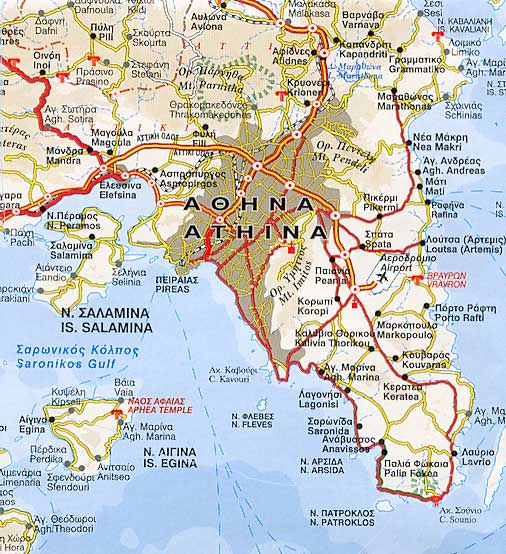 Attiki (also known as
Attica
), the administrative region of city of Athens, is one of the smallest administrative regions in Greece, but it has the highest population than any other. A very interesting finding of the survey concerned bread consumption in Attiki:
"The greatest daily consumption in the Attiki basin take place in West and East Attiki, in the southeast suburbs, Pireas (the main ferry port) and the western suburbs, while average daily consumption is noticed in the Municipality of Athens and the northern suburbs."
Such data give us a hint about the history of bread consumption. Bread is often associated with poverty, tradition and low education. The Western regions of Athens have always been the poorest, the northern suburbs are associated with the wealthier class, the eastern suburbs sprung from the need for more housing during the refugee crisis in 1922 (the population exchange between Greece and Turkey) and the southeast regions are less urban than they are rural.
In short, Greeks have made radical changes in their spending habits, with logic prevailing within a framework of a hierarchy of needs.
©All Rights Reserved/Organically cooked. No part of this blog may be reproduced and/or copied by any means without prior consent from Maria Verivaki.